I love these simple crab cakes. With fresh simple ingredients, these are one of my go-to dishes for entertaining a small group of friends. As an alternative, they can be made into small slider shapes and served as appetizers. Also trust me when I say you will love this tangy butter sauce.
Blue Crab Cakes Recipe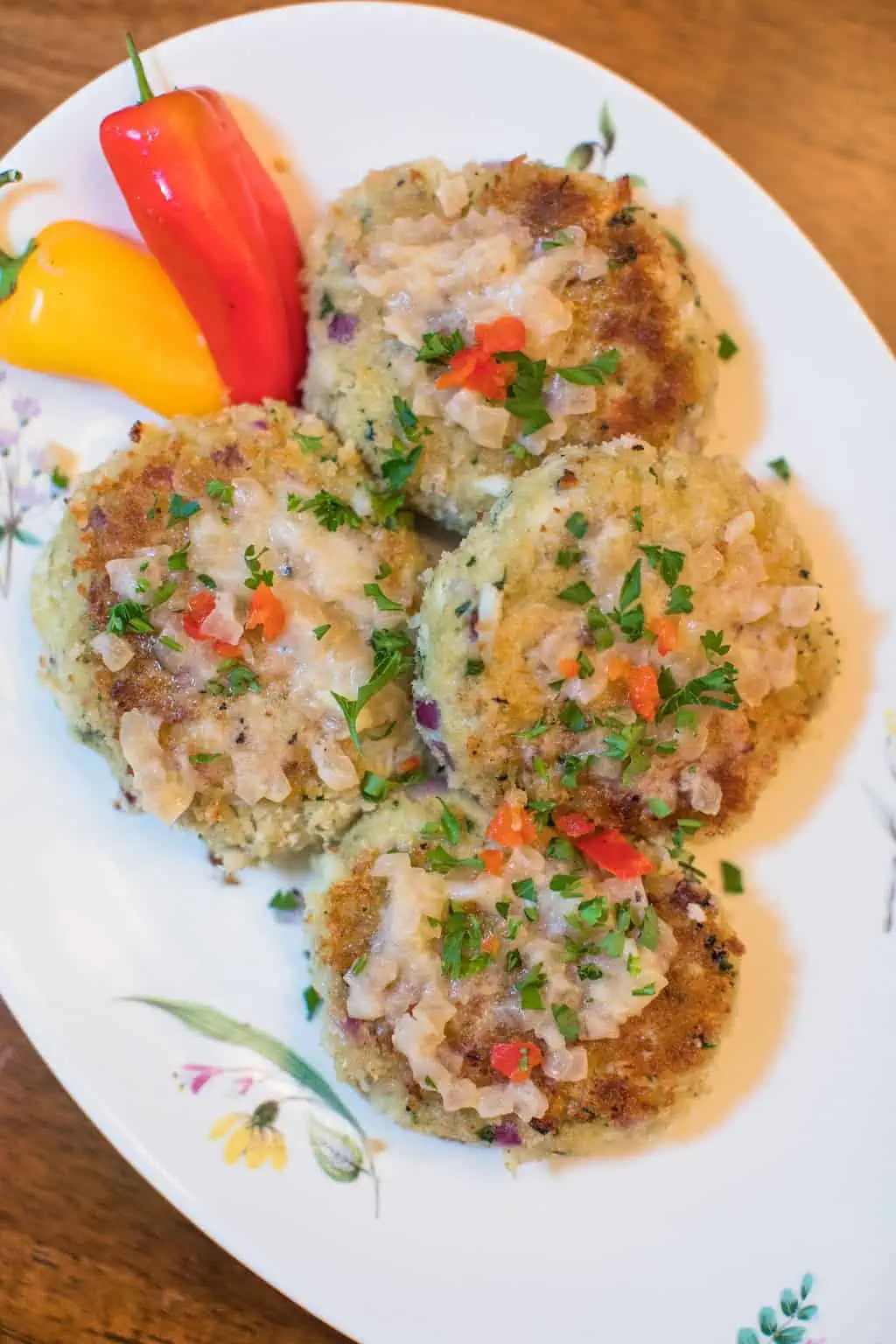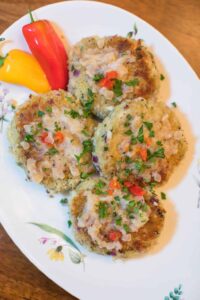 Ingredients:
1 pound fresh or pasteurized lump blue crabmeat drained; shell pieces removed.
1 ½ cup panko crumbs, divided
¼ cup finely chopped red onion
3 tablespoons mayonnaise
2 tablespoons chopped fresh parsley
2 tablespoons Dijon mustard
¾ teaspoon seafood seasoning, Old Bay
½ teaspoon Worcestershire sauce
1 egg, beaten
2 tablespoons olive oil
Directions:
Combine onion, parsley, mayonnaise, mustard, Old Bay, Worcestershire sauce, and egg. Gently fold in the crabmeat along with ¾ cup of panko crumbs (set aside remaining). Cover and chill 30 minutes.
Shape the crab mixture into 8 patties about ¾ inches thick. In a shallow dish, roll the patties in the remaining ¾ cup of Panko crumbs, coating evenly.
In a non-stick skillet over medium heat, heat the olive oil and cook 4 crab cakes at a time for 5 to 7 minutes, turning once 2 ½ to 3 ½ minutes per side or until golden brown.
(For a more impressive crab cake use 8 ounces of lump and 8 ounces of jumbo lump crabmeat)
Tangy Butter Sauce Recipe
Ingredients:
¾ cup chicken broth
3 tablespoons shallots (finely chopped)
2 tablespoons white wine vinegar
2 ½ tablespoons butter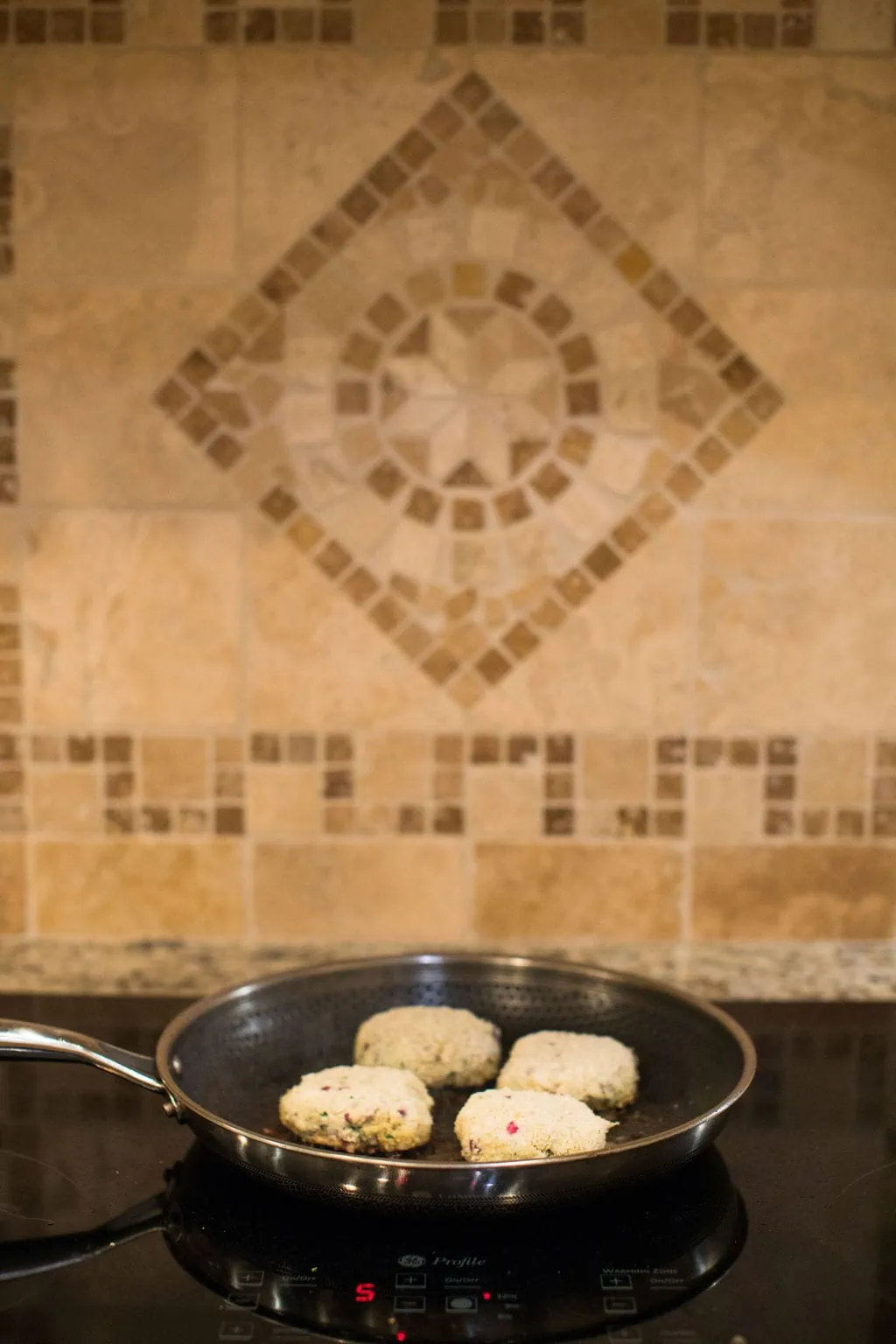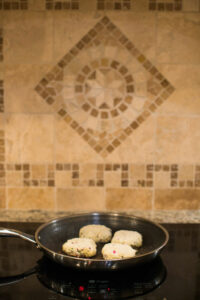 Directions:
Combine broth, shallots, and vinegar in a small saucepan.
Bring to a boil and cook until reduced to ¼ cup.
Remove from heat and stir in butter.
Serve with crab cakes.
Recipe courtesy of Florida Agriculture Bureau of Seafood and Aquaculture