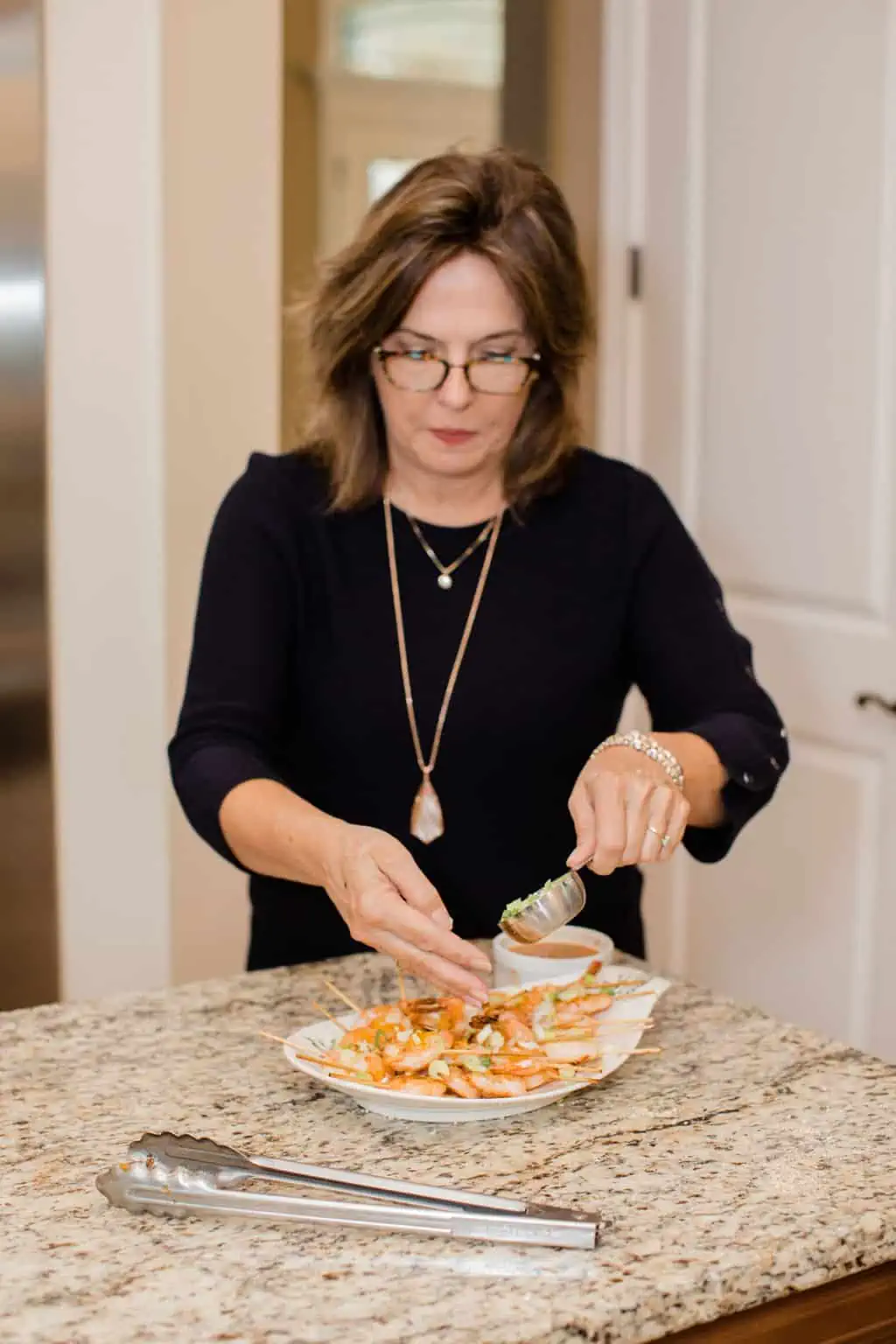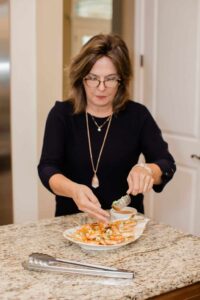 Grilled shrimp is delicious!  Picking the right shrimp is critical when grilling. You'll want them large enough they don't cook so fast they turn to rubber. Nothing worse than rubber shrimp, am I right?  Typically the bigger the shrimp the better you can judge their grill time. I like the 21-25 size which means there are 21-25 shrimp in a pound.  Since we're here in Jacksonville I like to choose Mayport Shrimp from The Fisherman's Dock. These grill up perfect as a main dish or as a side dish and if you are making something else like steak these are great as a surf and turf.
Grilled Shrimp with Mango Recipe
Ingredients:
1-pound large, local fresh shrimp, 21 – 25 count
2 large mangos, peeled and cut into ½ inch cubes
1 cup sweet chili sauce (store-bought sauce is perfect)
½ lime, juiced
2 tablespoons sugar
1 tablespoon grated fresh ginger
1 tablespoon chopped fresh mint
¼ cup finely sliced scallions
Small bamboo skewers
Cooking oil spray for grilling
Salt and fresh ground pepper
Directions: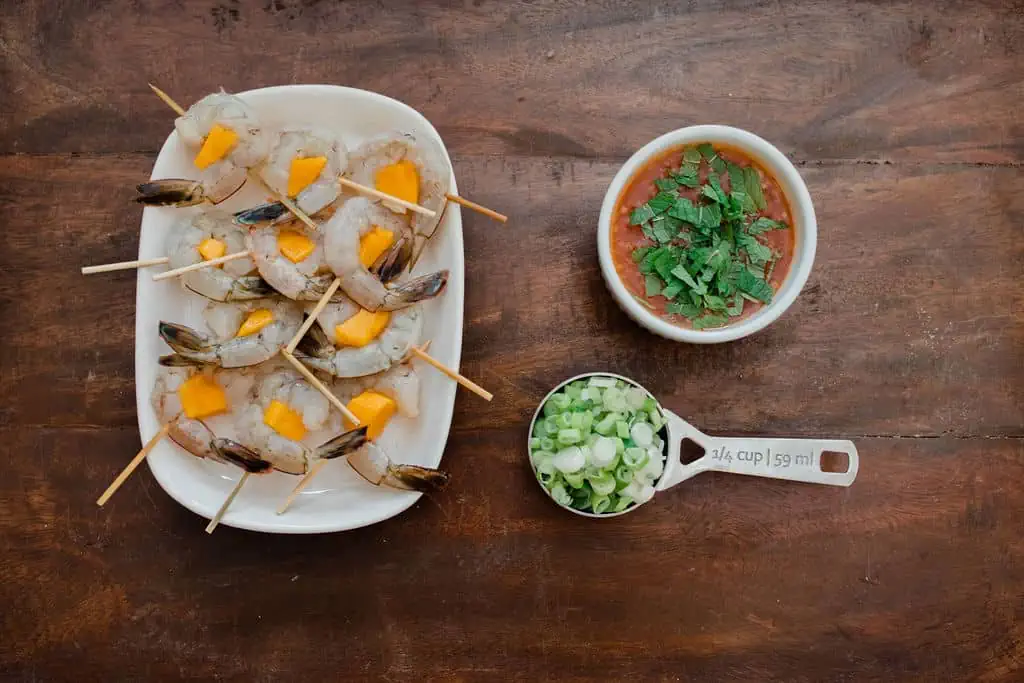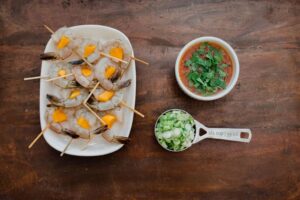 Soak the bamboo skewers in water one hour before use. Combine the sweet chili sauce, lime juice, sugar, ginger, and mint in a small bowl. Slice the scallions and set aside.
On a clean surface place a mango cube in between the tail and top of a shrimp. Insert the bamboo skewer through the shrimp and mango. Repeat the process until all the shrimp are skewered, store in the refrigerator until ready to grill.
Grill about 1 ½ minute on each side. When the shrimp is close to being cooked through, glaze with the sweet chili sauce.
Salt and pepper to taste then sprinkle with the sliced scallions, serving with remaining sauce.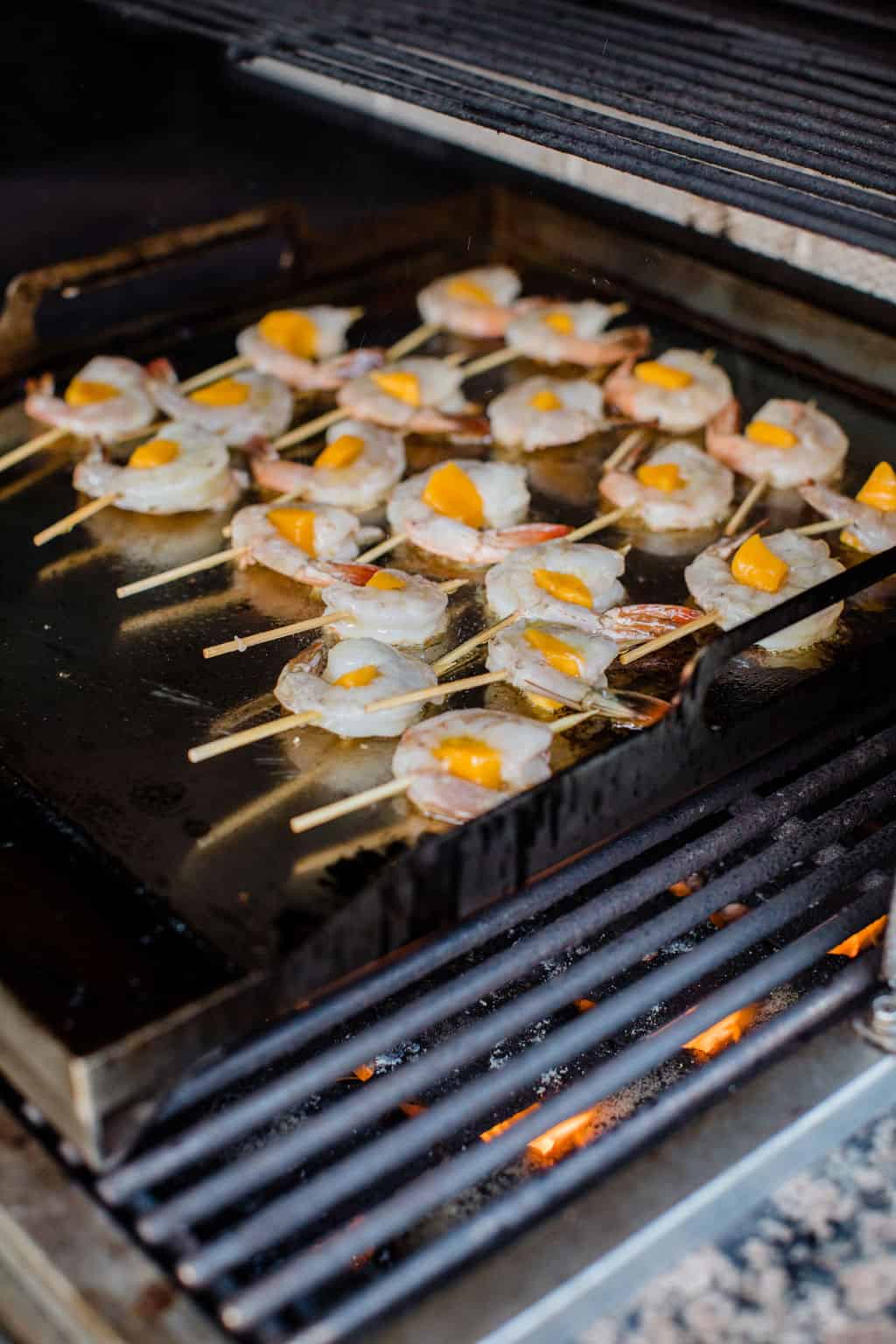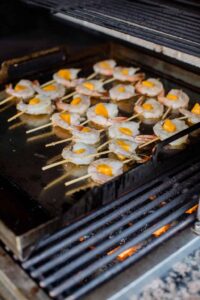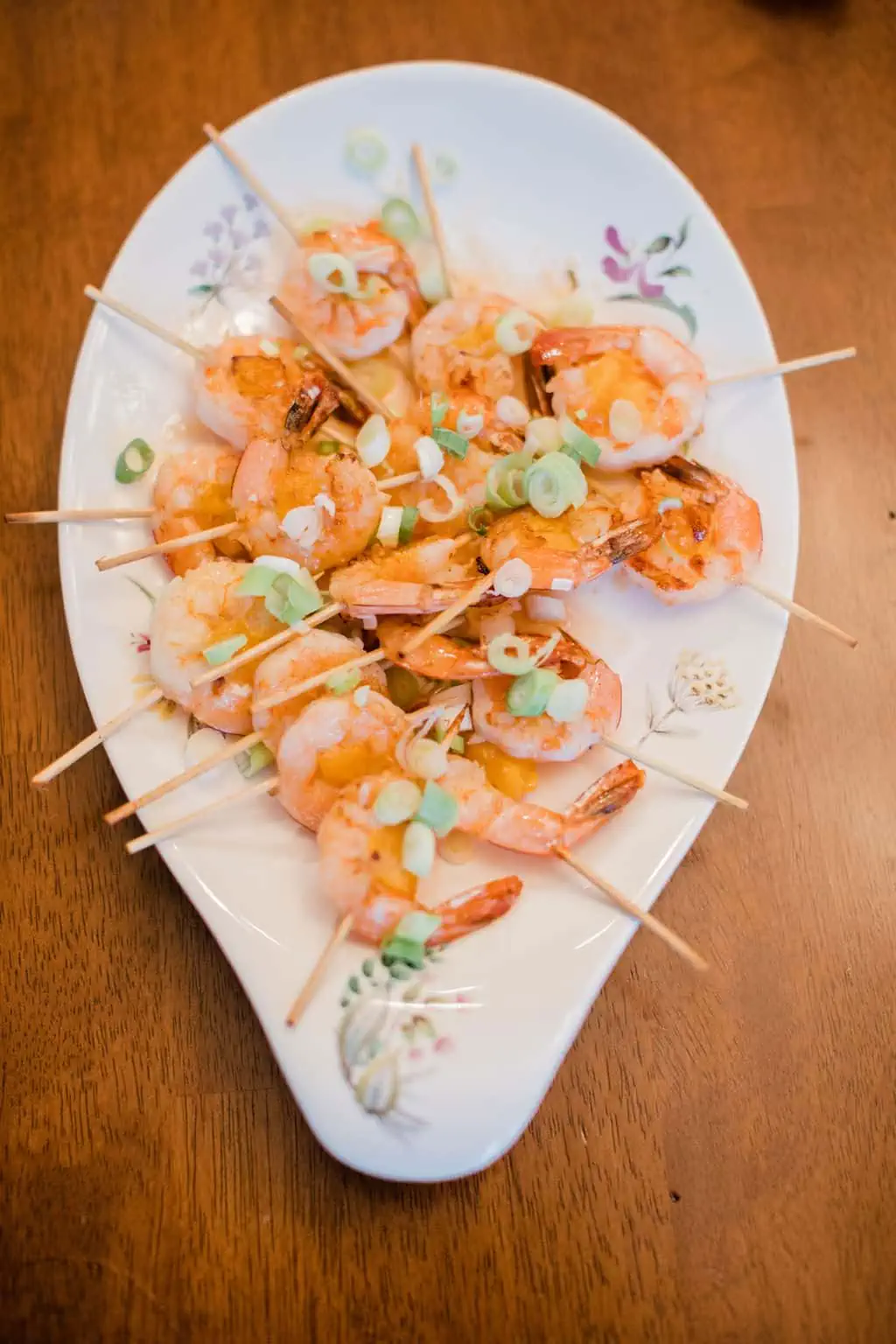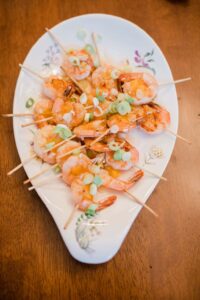 Recipe courtesy of FreshFromFlorida.com